Marcella Durand ~
Rays of the Shadow

Marcella Durand asks us to consider the geometries that articulate daily life and through which perception and language parse form: people, city, planet. Lines telescope relationships-- parts for whole, fragments for mass, and the singular for the plural and diffuse. We keep pace with Durand's alexandrines, her landed jetes across caesura, alight on waves, water and the sun's liquid illumination on objects and their shadows. Where others see corner or accidents, Marcella Durand would have us see language's infinite radii.


–Erica Hunt


---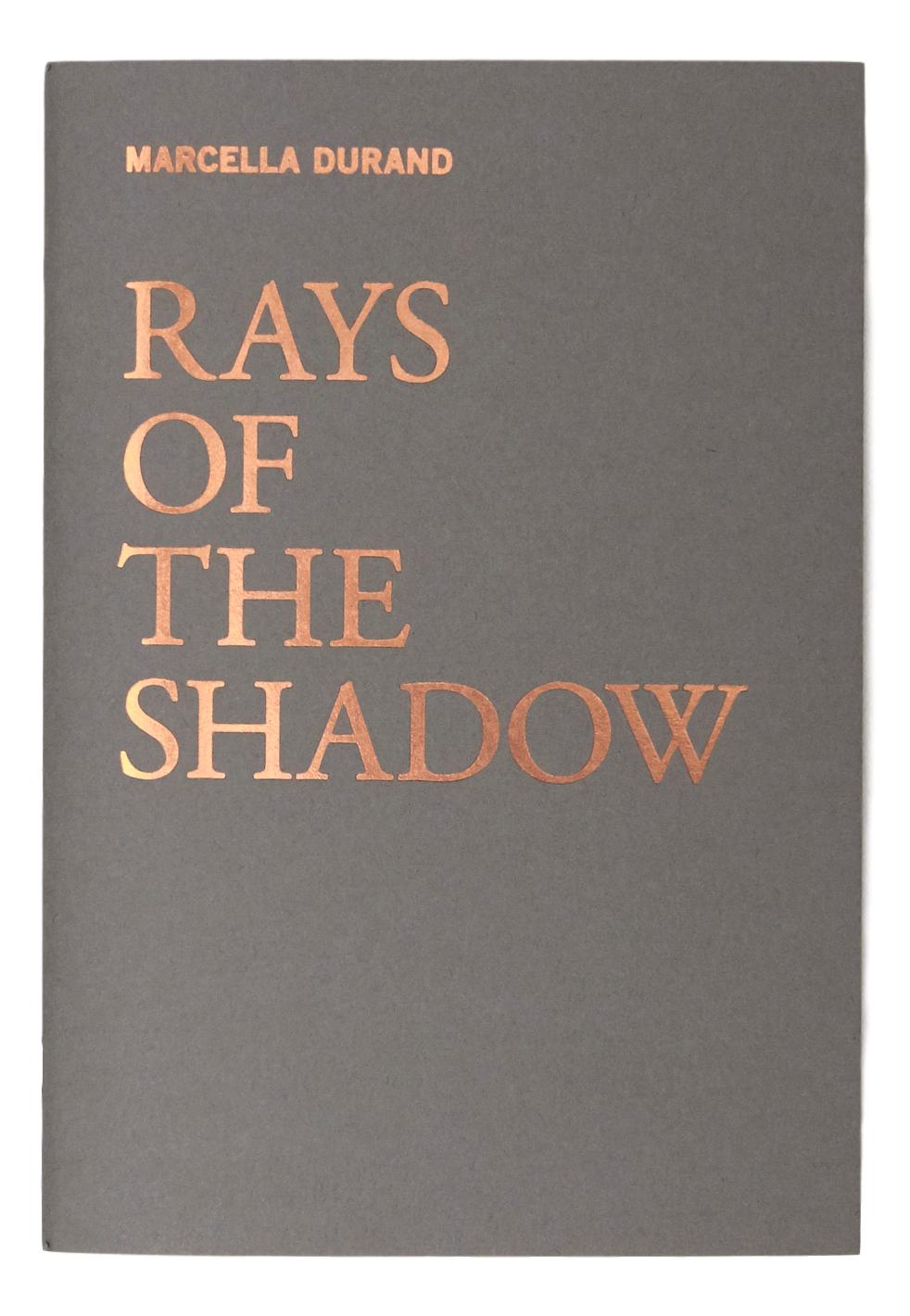 from RAYS OF THE SHADOW


If we were to begin again. This place hangs in
the center and continues to either side. Both
start and finish, so many endings possible
and easy, so many hearts to a city. But
variation insists an end is not to be
so forecastable or singular. Start again
when we began to invent clocks and draw toward
a way we could see time from a place we had shared
with no walls, and only a tall sort of structure
visible wherever you are in the city,
whichever point, whatever street, however there.
RAYS OF THE SHADOW — Marcella Durand
Printed in an edition of 300 copies, 2017.
$12.00
---

ABOUT THE AUTHOR

Marcella Durand's books include Le Jardin de M. (Garden of M.), with French translations by Olivier Brossard (joca seria, 2016); Deep Eco Pré, with Tina Darragh (Little Red Leaves, 2009); AREA (Belladonna, 2008); and Traffic & Weather, (Futurepoem, 2008). She lives in New York City, where she is working on a long piece for two voices titled Mirror Lines and completing her translation of Michèle Métail's book-length poem, Les Horizons du sol/Earth's horizons.