The Parkside Lounge
317 East Houston Street
New York City
Sunday, August 27th, 5pm

Eileen Myles (they/them) is a poet, novelist and art journalist whose practice of vernacular first-person writing has made them one of the most recognized writers of their generation. Pathetic Literature, which they edited, came out in Fall of 22. Their newest collection of poems, a "Working Life", is out now. Myles's fiction includes Chelsea Girls (1994) which won France's Inrockuptibles Prize for best foreign novel, Cool for You (2000), Inferno (a poet's novel) (2010) and Afterglow (2017). Writing on art was gathered in the volume The Importance of Being Iceland: Travel Essays in Art (2009). They live in New York City and Marfa, TX with a pit bull named Honey.


Photo by Shae Detar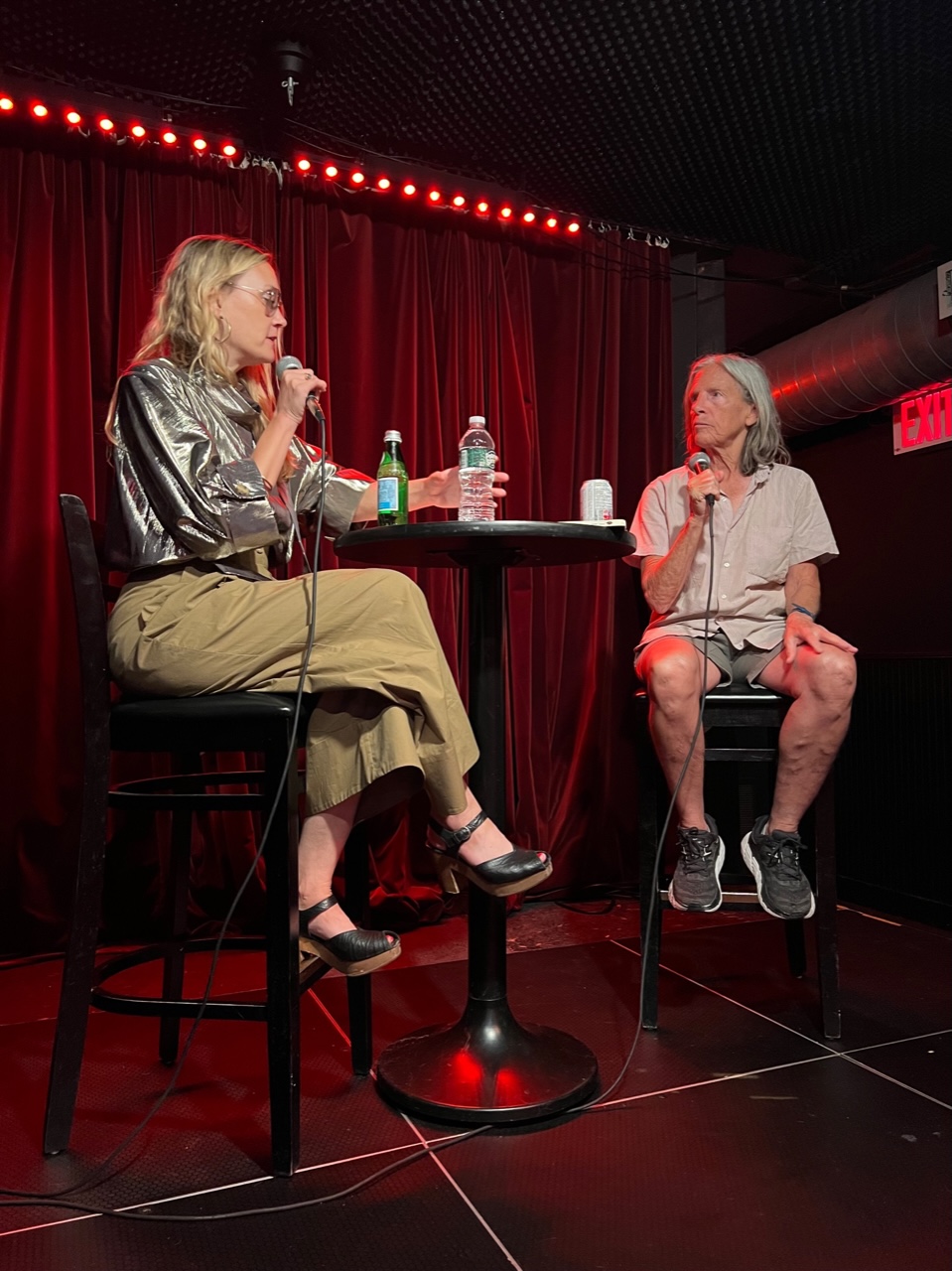 HOWL
a refrigerator
makes a lot
of sound
so does a bird
people are
always talking
full of love
& pain
we started
a fund
and the dogs
are needing
some money &
I don't know
how to do
it & I'll
learn from
one of them
Tom's blue
shirt & glasses
are perfect.
My teeshirt
is good
my pen
works